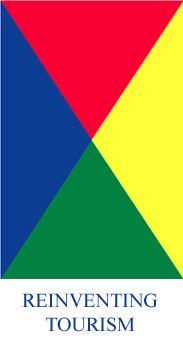 Our Services
Services - Our Services
Consulting Services
Spearheading large tourism consulting projects for destinations and governments across the globe (click here for a list of our recent projects)
Preparing Tourism Marketing Strategies, Plans and Policies for public and private sector organisations
Developing Human Resource Development Strategies, Plans and Policies for public and private sector organisations
Preparing National Tourism Policies and Plans
Leading tourism product evaluation and development exercises
Sustainable Tourism Development projects
Seminars, Workshops and Presentations
Conducting and facilitating workshops and seminars for executives in the travel and tourism industry on key markets, technology and tourism, market and consumer trends, human resource development, marketing strategy, etc.
Conducting national, regional and international presentations for tourism industry stakeholders and organisations, both in the public and private sectors. Presentations completed include but are not limited to:

Sustainable Tourism Development - A Practical Guide for Decision-Makers (World Travel Market, 2008)
Greece - Key Drivers of Travel and Tourism Transformation - Implications for Greek Tourism (October, 2007)
Iceland - The American Outbound Market for the Iceland Tourism Industry (November, 2008)
Singapore - Delivered the "Intelligent Island" Public Lecture
Germany, International Tourism Exchange (ITB Berlin, 2008) -

How the Germans Will Travel 2015

United Kingdom, World Travel Market (London, 2007) -

How the British Will Travel 2010 (click here for presentation)
Executive Education
Special short courses and modules developed and tailor-made to specific needs. Courses delivered to the Ecole Hotélière de Lausanne (Switzerland), Intelligent Coast Masters Programme (Barcelona, Spain), Rykavik University, (Iceland), WES Institute (Brugge, Belgium).
Market Research
Competitor Analysis
Benchmarking and Best Practice Studies
Market Evaluation
Market and Consumer Trends Analysis
Forecasting and Statistical Analysis
Market Intelligence
Publications
Tourism Industry Intelligence Monthly Newsletter
Training and Capacity Building
Facilitating Logframe Workshops
Capacity Building for Community Organisations
Training of small, medium and micro enterprises (SMMEs) Hotels Managers and Proprietors
Conducting Marketing training of key marketing personnel in the public and private sectors on the psychographics of specific types of travellers, e.g. British, Germans, Americans, Gay & Lesbian, Families, etc.
Tourism Intelligence International
#8 Dove Drive
P.O. Box 6154
Pax Vale
Santa Cruz
Trinidad, West Indies
Tel: +1 868 676 6165
Fax: +1 868 676 6093